Iceberg
There is an iceberg swimming in a pot which is filled up to the brim with water.
What will happen, if the iceberg melts?
Will there be some overflow of water? Will the water level stay the same? Or, will it even sink?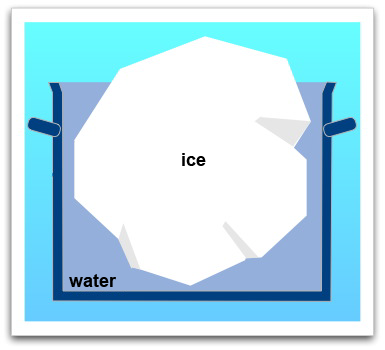 There are some hints for the solution behind the buttons on the right side. Choose one of it! You can also work on several hints consecutively.