Beam balance in a vacuum
A wooden chunk and an iron chunk are laying on a beam balance in equilibrium. There is an air-tight glass globe around the beam balance.
What will happen, if the air is extracted from the glass globe?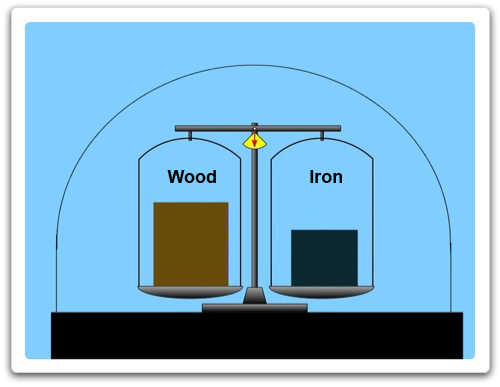 There are some hints for the solution behind the buttons on the right side. Choose one of them! You can also work on several hints consecutively.